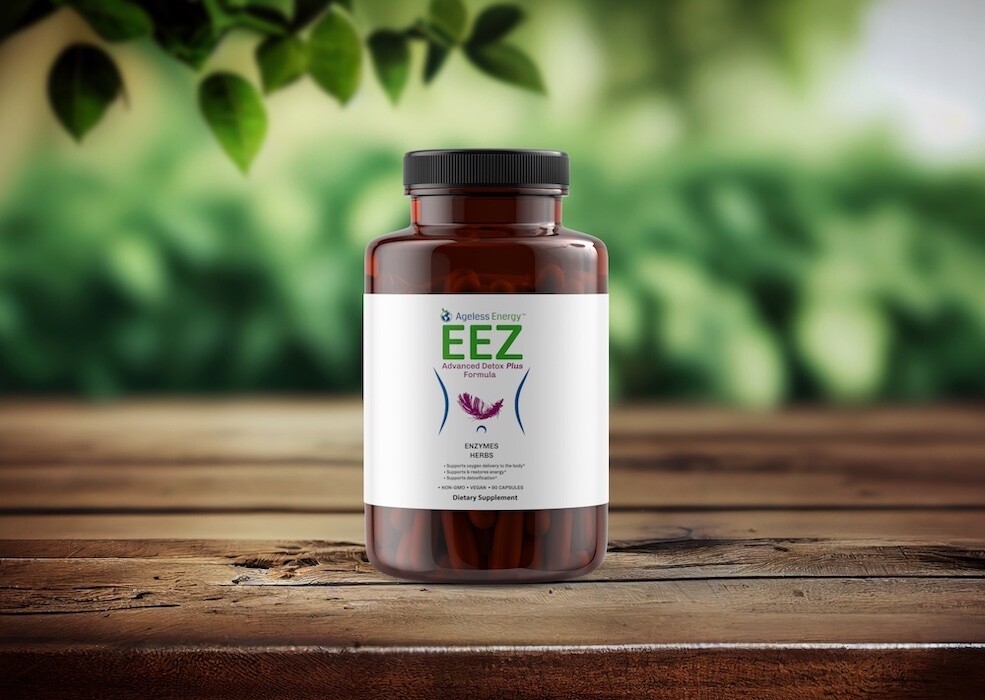 EEZ Advanced Detox Plus
EEZ-DET-90T-201
Product Details
Cleanse - Purify - Renew
The ingredients in EEZ Detox Plus are synchronistically formulated to support the eliminative and filtering systems. The formula is also designed to be a slow, gentle, constant, and natural detox. A successful detoxification program requires that we assist the eliminative channels in their work. EEZ Detox Plus will do exactly that.
================
Cleanse, purify, renew
Support your microbiome health
Liver detox
Assist with removing parasites
100% organic
Achieve vibrant health
40 yrs Experience in Development
================
There are many reasons to detoxify. They all have to do with feeling healthy, feeling vital, and feeling rejuvenated. Detoxification is necessary to treat dis-ease and prevent health problems. It helps to give the organs of digestion a rest. Supporting the eliminative and filtering systems during the detoxification process allows cleansing to be more successful. The liver and lymphatic systems are our filtering systems. The channels of elimination in our body are the bowel, the kidneys, the skin, and the lungs. It is important to drink at least a minimum of two quarts of water daily (or half an ounce per pound of body weight) to facilitate detoxification and digestion and achieve higher levels of health.
Understanding the fundamentals of how our body moves through the cleansing process is important. As your body purifies, your energy will increase, and your mind will become clearer. In order for tissue rejuvenation to take place, toxic waste must be eliminated. When the channels of elimination are under-active, waste materials will make their way into the body via the intestines, the blood, and the lymphatic system.
Moving your body into a state of purification and gentle detoxification also helps alleviate cravings for unhealthy foods. The journey to vibrant health can be easy, fun, and exciting. Enjoy your journey.
Save this product for later